Mobile crane в Мраморноморском регионе
3
Convers, ООО,

RU
Стамбул, TR
Цена FOB порт Новороссийск: 240-250 $/шт. Цена CFR порт Мерсин или порт Гебзе: 250-270 $/шт Тара: бочка (180 кг.) Фасовка: контейнер 20 футов (в контейнер входит 80 бочек). Объем: до 2000
Волготехтранс, ООО,

RU
Стамбул, TR
Mobile crane KATO NK-1200S, cap. 120 tons, boom 50m, jib 20m, 1989 year. On the chassis motor Detroit Diesel, . On the crane the engine Mitsubishi. Boom 50m - 5 sections. Reducers workers.
Волготехтранс, ООО,

RU
Стамбул, TR
Mobile crane KATO NK-750YS-L cap. 75 t. 44 m. boom. year 1986. Features KATO NK-750YS-L: MAX load capacity - 75 tons. MAX lifting height (main boom) - 45 m The weight of the crane - 61 tons. Crane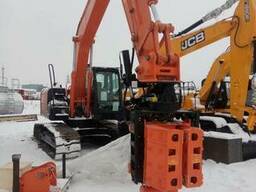 12 000
$
/шт
10 000
-
90 000
$
/шт оптом
Seven Ocean Supply, LS, Измит
Side Grip Vibratory Hammers Excavator mounted Vibratory Hammers Crane suspended Vibratory Hammers Sheet pilers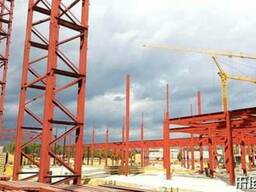 Group of companies contact..., ТОО,

KZ
Анкара, TR
We do what you need us to do... We are glad to offer you our services in manufacturing and installation of metal structures of any complexity, commercial, warehouses, aircraft hangars, service
Litech Aqua, ООО,

UA
Анкара, TR
Litech Aqua Desolt - reverse osmosis systems, which are developed using advanced 3D modeling and software for designing accurate processes. Our reverse osmosis systems are manufactured on a mobile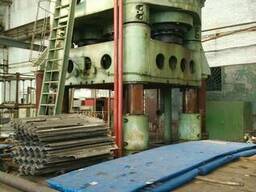 Press 1973 year, complete, force 3150t. A press the hydraulic stamping single-acting, works in three modes: First mode with effort of 1000t Second mode with effort of 2000t Third mode with effort of
НПО Металлообработка, ООО,

RU
Анкара, TR
Manufacture of piers metal, pontoon. Those whose plot has access to the reservoir, sooner or later, you have to think about the arrangement of the coastline and the construction of a metal pier,
Херсон Зерно, ЧП,

UA
Анкара, TR
Good day Our company from Ukraine produces and supplies linseed oil, we have successful experience with several Chinese companies selling linseed oil. If you are interested in this cooperation offer,
Андре, ООД,

BG
Анкара, TR
The Andre Ltd , Bulgaria Vat 103845723 the distributor in Bulgaria good plants winery plants and mineral water plants . Our plants and the company Andre Ltd is a leading producer of fine wine and
Новые объявления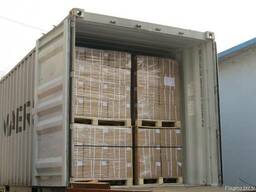 Sunflower oil factory refined and unrefined bottle flaxitank, Анкара.
от 0.70 $ /л оптом
Сортировочная машина, ВТ-11, Анкара.
3 625 $ /шт
Запчасти для электровозов и тяговых агрегатов, Анкара.
Цветной прокат, Анкара.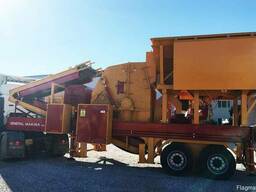 Мобильный Вторичный Роторная дробилка, Измир.
Производим и продаём мороженое. Экспорт, Анкара.
×
×
"Mobile crane" в регионах
×
×